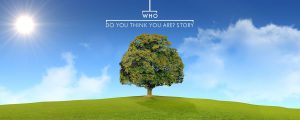 WHO DO YOU THINK YOU ARE?
Almost 10 years ago, Gurinder embarked on a quest for her family's history with the BBC's "Who Do You Think You Are?"  that took her on a journey across Africa and India. She discovered a past that encompasses three continents. The emotion and history she experienced on that voyage drove Gurinder to tell the true story of Partition that had such a traumatic effect on her family in her latest film, Viceroy's House.
See how the roots of Viceroy's House were established. Watch the documentary below or in the Television section of the Bend It Networks Video Channel.