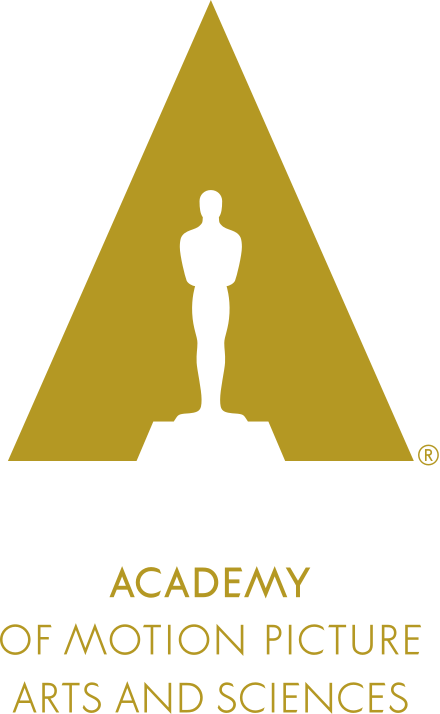 Bend It Networks is delighted to announce that Paul Mayeda Berges, our Chief Creative Officer, has been invited by The Academy of Motion Pictures to join as a member of their Writers' branch.
Paul had these words to say on hearing of his nomination:
" I have always loved storytelling. I grew up in a Japanese American family in the South Bay of LA with no connections to the film industry. I was certainly aware of the history that film has played in the creation of LA and the image of how the world imagines California, but the notion of actually making films felt a million miles away.
I fondly remember nights at the drive-in with friends, special trips to Grauman's Chinese Theatre and the Egyptian with my Dad, double-features with my Mom. I loved stories, being transported and experiencing new lands. I loved the drama of storytelling when it came to my favourite sports teams and followed Chick Hearn, Vin Scully and Howard Cosell on the edge of my seat. I loved the storytelling of songs and looked forward to Sunday night car rides listening to Dr. Demento on the radio. I dreamed of writing stories and being a journalist or novelist.
When I went to UC Santa Cruz to study Film & Theatre, I learned life lessons about collaboration, invention and having an urgent story to tell. I learned to write about what you know, and to do so passionately if you expect anyone to listen and care. I fell in love with screenwriting and have continued to love it over the last 30 years.
I moved to San Francisco and my first job was teaching autistic children. The children taught me empathy, how to be open to processing and imagining the world from a different point of view. I taught Vietnamese, Cambodian & Laotian high school students in the Tenderloin how to write and make their own films. Their generosity, humbleness and perseverance inspired me. I became the Director of the San Francisco International Asian American Film Festival where I learned about community, advocacy, democracy.
I moved from making documentaries to living in London and writing feature films professionally in 1994 and started a life-changing collaboration with my partner, Gurinder Chadha.
My first film, WHAT'S COOKING?, was inspired by my desire to see people and families that looked like mine on screen. I wrote about four families in LA – Jewish American, African American, Vietnamese American and Mexican American. When our film opened the 2000 Sundance Film Festival to rapturous applause, I thought we'd made a film that would take the world by storm. It was a valuable lesson that telling great stories does not always result in having your film released properly to the widest possible audience. Distributors felt that because we included four different communities we had given them a harder job of who they would market the film to. I thought we'd made a great film about American families that all Americans would relate to, but it became my first lesson in Studio priorities and how audiences are underestimated.
Undeterred, I wrote BEND IT LIKE BECKHAM and after being turned down by everyone in Europe and the US, we managed to make it on a shoestring in 2001. Our goal was to create a British Indian Female character at the centre of the frame that everyone globally would relate to. As we were mixing the film, 9-11 happened and the film took on a different resonance. Audiences needed to see joy and possibility, needed to be reminded that multiculturalism works, that it's how most people around the world live and thrive. The film went on to be an international success but one of the things that was most gratifying was that Sikh Americans told us that many of their friends said it was their first time seeing a Sikh Family on screen and it made global audiences realise all families want the same for their children. People looked at others wearing turbans differently, their humanity became real. This was a huge education in the power of story and representation on screen. Yes, great films always need to have compelling characters, intelligent structure, revealing dialogue, escalating stakes. But films are about more than the sum of their parts – they connect us to what makes us human.
In the films I've written, they're about seeing yourself on screen, or living in someone else's shoes for 2 hours and realising how similar we all are. Whenever I write a script, I feel that responsibility and relish it. I want each character, whatever the size of the role, to feel authentic, recognizeable. I want to understand each of my character's POV and how they are shaped, even if I don't agree with them.
Having the films I've written receive international awards and nominations from the Golden Globes, Writer's Guild, European Film Awards, etc. has been gratifying. But the personal responses I've received from audience members who've told me how these films have reflected their own life and validated their experiences so they didn't feel alone, mean so much more.
I feel blessed to have written 8 features films that have been made, a TV drama series and a West End Musical (although like all writers, I still hope my passion projects that haven't reached the screen will get there when we experience the collective joy of returning to movie theatres.)
I feel blessed to be able to write about things I am passionate about: family, community, music, telling histories and stories from different, unseen perspectives.
I would be honoured to be a member of AMPAS and to be part of a community that has given so much to the world – dreams, possibility, humanity, storytelling."