Gurinder Chadha, OBE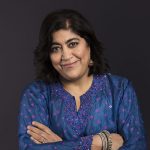 Gurinder Chadha is one of the UK's most proven and respected Film Director and Producers.
Her award-winning films - Bend It Like Beckham; Bride and Prejudice; Angus Thongs and Perfect Snogging, and others - have earned over $300 million. Her 2017 film - Viceroy's House, was a global success and available on DVD and Blu-Ray now. Her most recent film, BLINDED BY THE LIGHT opened to rapturous reviews and broke sales records at the 2019 Sundance Film Festival. Gurinder recently created BEECHAM HOUSE, an epic, returning drama series set in India in 1795 for ITV and Masterpiece/PBS.
Her films have received Nominations from the Golden Globes, BAFTA, European Film Academy, and the Writers Guild of America.
Paul Mayeda Berges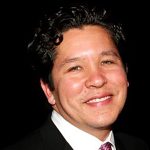 Paul Mayeda Berges is a Screenwriter, Director and Producer who has often collaborated with his partner, Gurinder Chadha. Together they have written eight award-winning films that have been critical and international box office successes. 
Paul studied film and theatre at the University of California, Santa Cruz. He began his career making documentaries about the Japanese American community and was the Director of the San Francisco International Asian American Film Festival.
He was a Programmer for Public Television in San Francisco and made his directorial debut with The Mistress of Spices.
Bethany Cornelius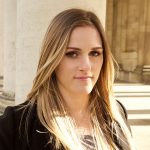 After moving to London, Bethany graduated with a degree in Digital Film Production in 2017. She worked as a production Assistant for AMV BBDO's digital content team and then interned at Film Finances Inc., before going freelance where she worked as a production assistant across an array of feature films and arts documentaries. In 2018, she joined See-Saw Films as Assistant to the COO (Film) and Office Manager. Bethany joined Bend It TV in May of 2019 as Producer's Assistant to Gurinder Chadha, supporting her throughout all stages of development and production.
Rosetta Bain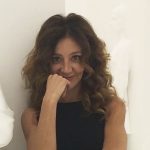 Rosetta Bain is an RTS award-winning producer who has has produced and developed primetime shows for American networks and UK broadcasters. She has worked as Creative Director of Factual and Entertainment at Shine and was Head of Development and Entertainment at Mentorn.  She moved to LA when TLC greenlit an original idea.  During her 6 years there she worked with Evolution Media, Conde Nast, Warrior Poets and September Films.  Since returning to the UK she has produced successful returning series for networks such as BBC Worldwide, ITV Digital and Mtv